Giclee Printing
We use Giclée printing to produce Fine Art & Photographic Prints and Canvas Prints. Giclée gives you consistent and long-lasting prints on a range of different papers and canvas. Bespoke specifications and sizes are available on demand and without any minimum orders. Here at QUBE Art Gallery, we use the very best fine art papers by Breathing color and Hahnemuhle.
Our giclee prints are for professional photographers and artists who require the highest quality, archival digital inkjet prints available. We only use professional Epson Stylus Pro large format printers with Epson UltraChrome HD Inks. All of our fine art prints are lightfast for 100 years.
Discounts are available on large print runs. Please email or call us for details on any of these additional services.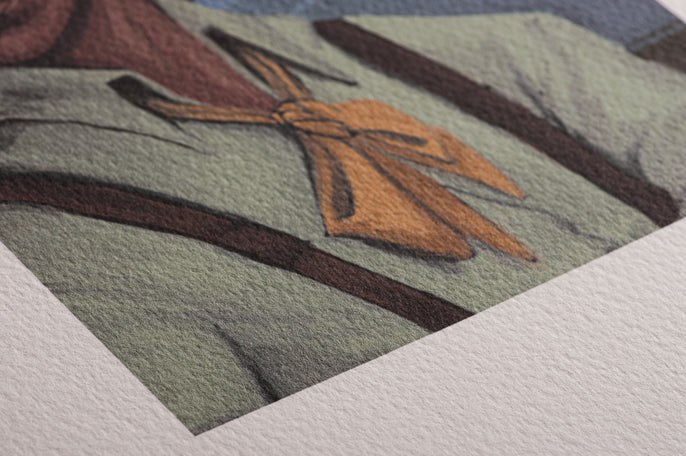 A Timeless Beauty
Nestled comfortably between Emblem Textured Natural, our flagship textured art paper, and the robust 600MT is a mould made paper with a texture so fine and discreet you will find yourself impulsively reaching to touch it. As it glides between your fingers notice the soft vellum texture and enhanced dimensional stability. Senses heighten. Your touch slows. Something unpronounceable demands deeper investigation. Sophisticated and demure, sensual and riveting, Elegance Velvet has undeniable je ne sais quoi.
Purity In Expression
Pure – unalloyed, undiluted, unavoidable.
We can think of no higher aim for a humble fine art paper than to assist in the pursuit of purity. To be a backdrop so inevitable as to go unnoticed. Precise or kinetic, bold or sincere, cool or off the rails in ecstatic celebration – you know it when you don't see it. As ever… our finest for your best.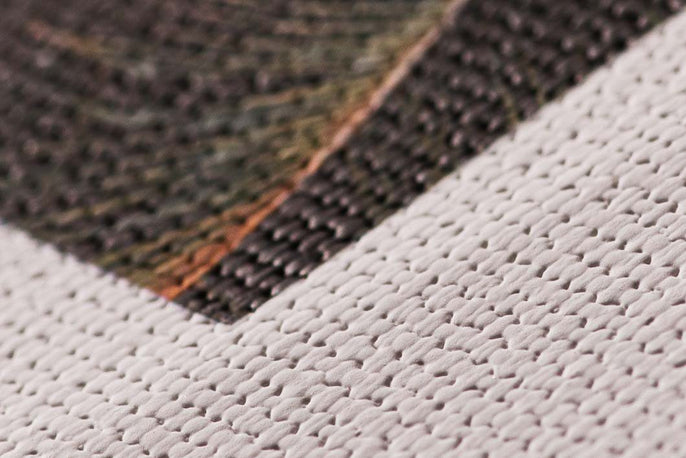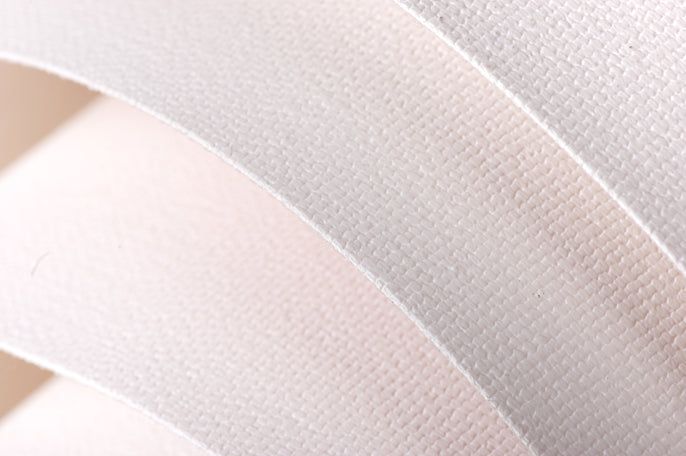 The Beating Heart Of Breathing Color
The realization of our pursuit for the perfect fine art canvas. Here is the beating heart of Breathing Color. Imagined as the successor to Chromata White, Lyve builds on the legacy of the world's first OBA-free canvas with superior resolution, greater dmax and a wider color gamut.
Featuring the highest archivability of any Breathing Color canvas, The Fine Art Trade Guild awarded Lyve the exclusive Blue Wool certification for 100 years display life. Lyve is not only the finest canvas we offer, but the best money can buy. For art that is living – an image that is Lyve.