Fine Art Printing in Dubai
Artifacts have long been one of the most sought-after options for interior decorations. Given their potential to enhance the charm of a space, the demand for artifacts, mainly paintings has grown to a great extent today.
This demand is more in Dubai – a place where a number of restaurants and hotels and businesses are coming out every year. We are the right choice for them, particularly those who are looking for the quality fine art printing at affordable cost.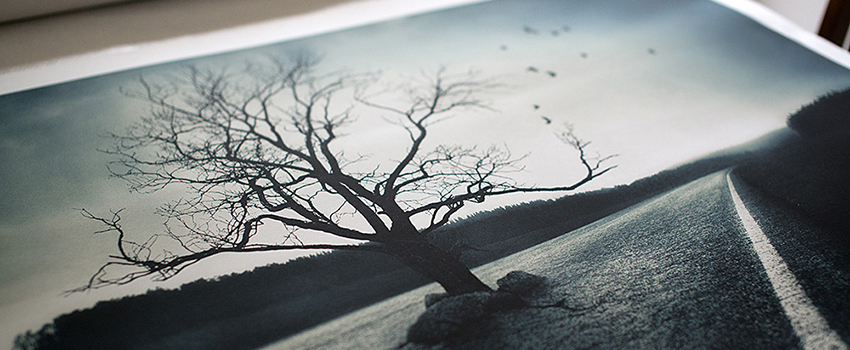 One of the top fine art printing companies in Dubai, we serve a large number of clients with cutting-edge fine art printing services. We specialize in fine art reproduction, photographic printing, and artwork framing, we are able to meet any requirement of yours related to fine art printing with the highest quality intact.
What Is Fine Art Printing?
Fine art is a process with an aim to take photographic enjoyment to the next level. This process allows you to express the richness of a turquoise sea or the wrinkled warmth of an octogenarian's smile captured in a valuable, tangible and tactile form.  With the advent of advanced technology, you can now produce a variety of art prints and with the highest precision.
By using a high-quality photo printer, specialized inks, and papers, you can present an image captured in any way you want, adding color, tones, and nuanced details. Fine art printing today is a fast flourishing business in Dubai.
Choose The Best Fine Art Printing Services in Dubai
Quality is something you should concern when looking for fine art printing services. There are many companies providing quality fine art printing because they use interferer quality material like printing paper, ink, etc. Prints on paper containing acid content will fade very soon. Also, the quality of a photo is mediocre.
At QUBE ART Gallery, we use acid-free paper made with 100% cotton fibers that ensure that your print looks as good as it is when printed even after years.
Breathing Color by Inkjet Media
There is a wide range of color available in the market. But we use only Breathing Color by Inkjet Media, a leading designer, and supplier of award-winning printing materials. Breathing Color Canvas and Papers will help you capture detail and nuance in your images while assuring you incredible detail and resolution, eye-popping color and Dmax. They together produce stunningly vivid images that make a good option for a home, office, or a business outfit such as restaurants, hotels, etc.
Moreover, we, at QUBE ART Gallery, use advanced color correction tools, cutting-edge printers, and other tools that help produce vivid and eye-catching prints.
When you need fine art printing, you can trust us. We have a team of highly experienced printing professionals who help us deliver quality fine art prints, using the latest technology and tools.
Regardless of your need, we, at QUBE ART Gallery, assure you of the best quality and price.  All you need to do is just call us. And we will show how our fine art printing services can help you stand out.