Digital Art Photo Printing Services Dubai
We are a leading giclee printing company with specialization in fine art reproduction printing, photographic printing, and artwork framing. Digital printing services offered at QUBE ART Gallery are professional printing services that are designed, keeping in mind everything that makes a sense when it comes to printing with quality at affordable cost.
Quality Printing at Affordable Cost
With digital printing, it is possible to print an artwork on paper or canvas and in bulk. Digital printing has made it possible to meet today's fast-growing demand for artwork like paintings. Also, it is a boon for people who want to make a fortune out of digital artwork prints.
Be it home, hotel, restaurant, or office, a piece of artwork is probably the best choice as a showpiece. It is one of the ways to flaunt your personality effectively while giving your space an alluring touch.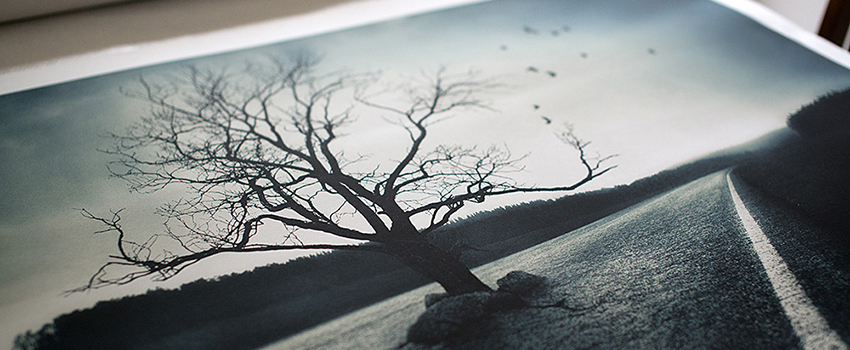 Whether you are a person looking for something can help you enhance the ambience of your space or business organization that needs digital prints of an artwork or different types of artwork, you can completely trust QUBE ART Gallery- a leading giclee printing company providing a wide range of digital photography and digital art printing services in Dubai.
We are different from others because we do not just produce prints but we strive to produce prints of an artwork in a way that best meets your requirements. Our aim is your satisfaction. Our aim is the best value for your money.
We want to be the most trusted digital printing company providing digital fine art photo printing services in Dubai. We have carved a niche in digital fine art photo printing by delivering quality at par excellence.
With professional experience in digital printing coupled with a bent of creating mind and a deep understanding of fine art, we assure you of quality fine art printing. In addition, we use advanced tools and high-quality acid-free printing paper that ensures your prints last longer. The acid content in printing paper makes your prints fade away very soon. So we use only acid-free paper along with quality inks of leading brands.
Why Is Digital Printing Fast Becoming Popular?
Digital printing allows you to make prints in a large quantity. Here are some of its advantages:
Print in large quantity
Less time
Lower cost
Choice of adding hues and color and tone in any way to create the desired effect
And many more…
So when you need digital fine art photo printing, digital photo printing or digital art printing services in Dubai, you can count on us. We are the best choice for all your digital printing needs because:
–    We have long been into digital printing
–    Have a team of highly experienced professional
–    Use printing material and printing tools of leading brands
–    Commit to deliver your project within deadline
–    And above all, the most competitive price in the market