Frame your Qatar World Cup Souvenir – Al Rihla Football
There are some great moments in our lives that are entertaining and emotionally overwhelming at the same time. Being part of a live football match, watching on from the gallery with the players on the pitch, feeling the ambience, the tension, and the excitement. Such memories need to be cherished throughout our lives, it is these memories that make life meaningful. The best way to keep these memories part of our lives is to frame them. Memorabilia framing is the best way to preserve our precious memories and keep them alive in our lives
The world's greatest sporting spectacle is the FIFA World Cup 2022 in Qatar which is going to make long-lasting memories for billions of football fans around the world. Your love for the game and the scale of the event makes Al Rihla a perfect souvenir/memorabile to be framed. Al Rihla is Adidas' 14th World Cup ball, and it is designed to accommodate the fastest game speeds possible since it flies quicker in flight than any other World Cup ball. If you are lucky enough to buy the Al Rihla – the official match ball for the FIFA World Cup Qatar 2022 which is developed by Adidas, you shouldn't think twice to frame it.
 Specialties of Al Rihla ball
Al Rihla provides the highest level of precision and reliability on the field. Both the interior and exterior of Al Rihla have been designed after extensive testing and data analysis by Adidas. 
Al Rihla translates as "the journey" in Arabic and has been inspired by the architecture, iconic boats, and the flag of Qatar.
The Al Rihla ball was designed with the environment at its heart and is the first World Cup ball made using only water-based inks and glues.
Al Rihla ball reflects football's ever-increasing power by using strong, vibrant colors and visuals placed on a pearlescent background, with speed revealing the spectrum of color to excite players and fans throughout the world.
Twenty years down the line when you would look at the framed Al Rihla ball, the wonderful memories associated with this ball flashing through your mind. The memories linked to the ball are not merely limited to 90-120 minutes of play. You may have stories of journeys to remote lands, memories of meeting strangers, celebrating with them, and sharing a moment of euphoria with them. You can remember a historic moment when after all else is forgotten, or even the bittersweet taste of inglorious, unjustified defeat, and you can still lay claim to say that you were there. 
The anticipation can build up days before a big grudge World Cup match, an entertaining classic, a knockout game, or the final. When you are extremely excited, you count down the hours and minutes until you take your seat, awaiting the scenes to be played out before you on the field. You will be able to recollect all those precious memories through this framed memorabilia. The FIFA World Cup is an adrenaline-pumping contest that takes every footballing fan's breath away. The FIFA 2022 Qatar World Cup is all set to take place from 20 November to 18 December. Each and every football fan has his or her story about the greatest sporting extravaganza in the world. 
Internationally accredited framers at Qube Art can provide customized frames for your precious AL Rihla ball. Qube Art will help you to capture your World Cup memories through memorabilia framing. 
Memorabilia frames are mainly customized frames that are crafted one at a time by a skilled professional. It is built for your unique design with high-quality materials which makes them last much longer than standard frames. This will help you to preserve your Al Rihla ball for a very long time.
History of World Cups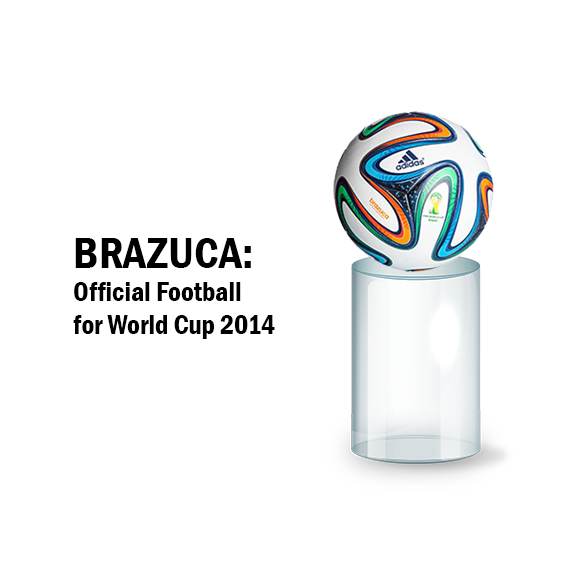 | | | | | |
| --- | --- | --- | --- | --- |
| YEAR | BALL USED | WINNER | RUNNER UP | HOST |
| 1930 | TIENTO | URUGUAY | ARGENTINA | URUGUAY |
| 1934 | FEDERALE 102 | ITALY | CZECHOSLOVAKIA | ITALY |
| 1938 | ALLEN | ITALY | HUNGARY | FRANCE |
| 1950 | DUPLO T | URUGUAY | BRAZIL | BRAZIL |
| 1954 | SWIZZ WORLD CHAMPION | GERMANY | HUNGARY | SWITZERLAND |
| 1958 | TOP STAR | BRAZIL | SWEDEN | SWEDEN |
| 1962 | CRACK | BRAZIL | CZECHOSLOVAKIA | CHILE |
| 1966 | CHALLENGE 4 STAR | ENGLAND | GERMANY | ENGLAND |
| 1970 | TELSTAR | BRAZIL | ITALY | MEXICO |
| 1974 | TELSTAR DURLAST | GERMANY | NETHERLANDS | GERMANY |
| 1978 | TANGO | ARGENTINA | NETHERLANDS | ARGENTINA |
| 1982 | TANGO ESPANA | ITALY | GERMANY | SPAIN |
| 1986 | AZTECA | ARGENTINA | GERMANY | MEXICO |
| 1990 | ETRUSCO UNICO | GERMANY | ARGENTINA | ITALY |
| 1994 | QUESTRA | BRAZIL | ITALY | U.S.A |
| 1998 | TRICOLORE | FRANCE | BRAZIL | FRANCE |
| 2002 | FEVERNOVA | BRAZIL | GERMANY | JAPAN |
| 2006 | TEAMGEIST | ITALY | FRANCE | GERMANY |
| 2010 | JABULANI | SPAIN | NETHERLANDS | SOUTH AFRICA |
| 2014 | BRAZUCA | GERMANY | ARGENTINA | BRAZIL |
| 2018 | TELSTAR 18 | FRANCE | CROATIA | RUSSIA |