Discovering the Next Big Thing in Art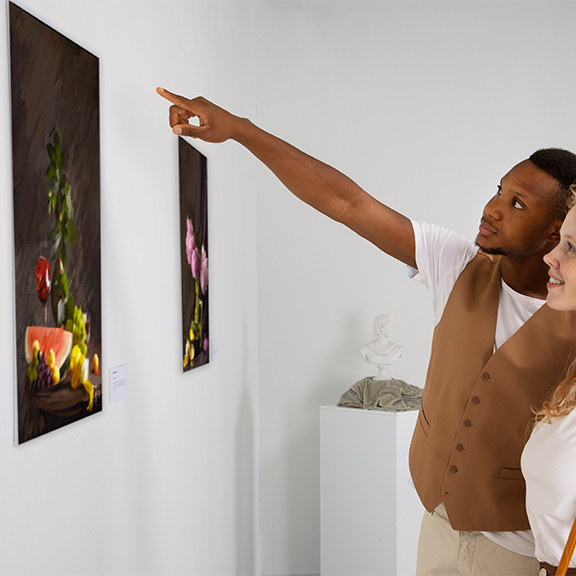 Art is an expression of creativity. It is a reflection of life and a depiction of different eras.
With new developments, movements, and emerging styles, the beauty of art is evolving constantly.
People who sincerely love art will always be curious about the upcoming trends and revolutions in art.
Here are some easy-to-follow ways by which you can explore the present trends and upcoming big things in art:
Art Fairs and Exhibitions
The events bring great opportunities to discover new artists and art styles. During such events, artists unite together and showcase their work in one place. It is a great chance to experience a variety of works and discover new artists.
Art Blogs, Websites, Social Media
Many artists use social media as a platform to showcase their best works. Following blogs, forums, websites and social media profiles of artists and art-related sales and service providers in Dubai like Qube Art Gallery can provide you with trendy and unique pieces of artwork to explore.
Art Galleries & NFTs
An art gallery brings a display of visual art, while NFT art allows artists to sell their artwork beyond the physical world. Both often feature unique and innovative works from emerging artists.
Art Workshops and Classes
Attending art workshops is a great way to learn about new styles and trends in art. You will be able to learn about different techniques, from traditional painting to contemporary art and digital painting.
For discovering, exploring, and purchasing the artwork of your choice, you can approach Qube Art Gallery, the one-stop destination for all things art-related. Whether you're looking to add a new piece to your collection or frame your favorite artwork, we've got you covered. From art sales to Fine art printing, picture framing in Dubai & canvas stretching, we are committed to providing quality art-related sales and services.