A Guide to Choosing the Perfect Piece of Art Online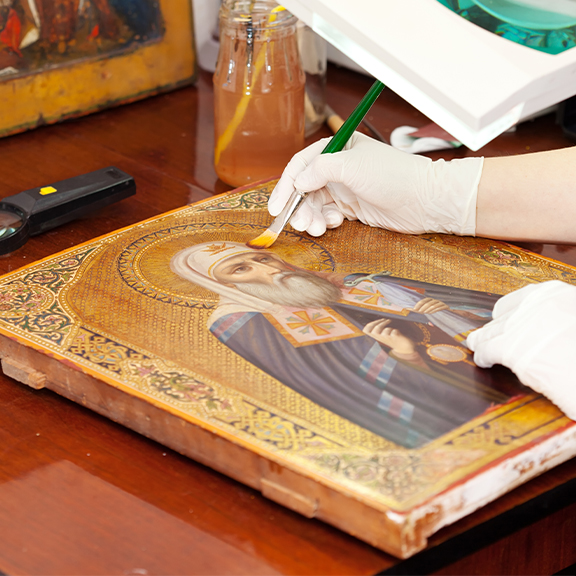 The world of art is constantly expanding. From the conventional mode of art purchase and sale, art sale in the UAE and various parts of the world has reached online.
However, selecting the right piece of art can be confusing. One needs to choose the artwork that matches their preference and suits the space's ambiance.
Here are some tips on choosing the best piece of art that resonates with your style:
Explore your Artistic Preferences
Art is expressed in different forms, some best examples being abstract, minimal, and contemporary. For purchasing art online in UAE, a person can explore different styles and choose what appeals to them. For that, there are various factors of consideration, like color, theme, atmosphere, emotions, etc.
Consider the space
Spatial considerations most probably involve factors like the dimensions, color, lighting conditions, and existing decor of the area where you plan to display the artwork. According to them, you can choose a statement piece or a complementary artwork that blends well with the surroundings.
Establish a Budget
Set a budget rate that aligns with your goals, preferences, and the space of the display.
Connect with Art Galleries
Explore art events, exhibitions, and reputable online art galleries like Qube Art Gallery. You can dive into their collections, read stories behind their creation or even connect with the artists and art service providers in Dubai.
Read Recommendations
Seek out testimonials or review from artists and art collectors. Through this, you can gain further insights into artworks and the creation of art. Such insights can enhance your appreciation of art.
Choosing the most suitable piece of art online for your space is a rewarding experience. By, researching and visualizing, you can find the best one.
If you are searching for such an artwork, we are here to help. We at Qube Art Gallery, Dubai bring the transformative power of art to enrich your living. From art sales to services like canvas printingDubai, picture framingDubai, canvas stretching, and Photo printing service, we are always committed to bringing life to art.