Conservation framing
Conservation framing is considered the highest standard of framing; it ensures protection of your valuable art pieces for years to come. We use techniques and materials that ensure the mounting and framing of your artwork can be totally reversed if required and is protected from UV light and lignin degradation. 
We employ the use of the highest grade archival materials such as; 
Japanese Mulberry Paper

Neutral PH Pure Wheat Starch for reversible hinging. 

Archival Acid Free Linen and paper tapes

Cotton / Purified acid free Mounting boards

Archival Polypropylene Mounting Corners

Humidity Absorbent silica gel within frames

UV protective glazing
At QUBE Art Gallery, we recommend conservation framing to all our customers when long term preservation of the artwork is required. Our standard framing also ensures an acid free environment for your artwork using only 100 % archival acid free hinges, mount board and barrier boards.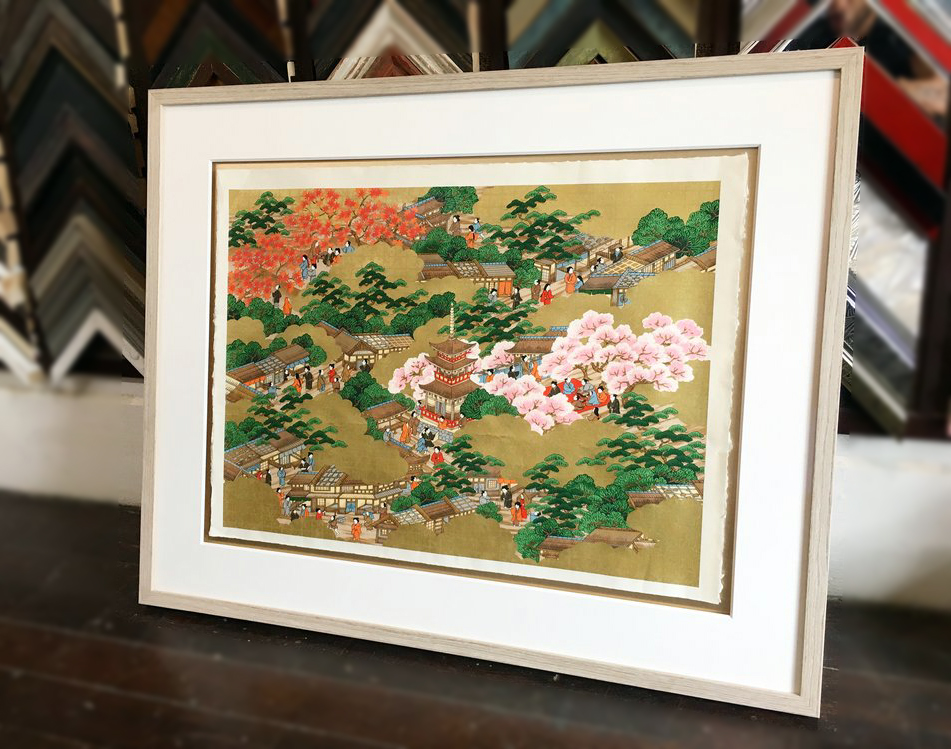 Museum Framing
Museum framing uses the highest quality techniques and materials available today to protect your artwork and memorabilia from aging and damage. Custom framers work in a climate-controlled area to ensure the safety of your items through the entire process of museum quality framing. Museum quality framing provides the protection required to avoid irreversible alterations in the color and details of the piece. Displaying your artwork with custom wood framing, matting, glazing and backing shields it, protects your investment and allows you to share it with the world. Museum framing is the proven way to protect artwork from environmental influences and preserve it for years of viewing.
Collectible Framing / Memorabilia
Do you have something you'd like to have framed but you're not sure if it's
possible?
At QUBE Art Gallery, we have worked with a huge range of your precious memorabilia and collectables. We offer a made to measure service. Whether it is a sports shirt or a war medal that you would like to display in your home or office, we will frame it in-house to your specifications. 
Our staff will work with you to offer you the best options for your item so that you are fully satisfied with the finished product. We know how important your treasured items are and we take excellent care of them all through the framing process. If you are looking for frames that are personalised to you, you can depend on QUBE Art Gallery's Picture Framing. We are based in the UAE and offer our services in the surrounding areas. 
Mirror framing
At QUBE Art Gallery, we offer a range of different frames to suit all kinds of mirrors, so if you are looking for a new frame for an existing mirror or to replace the glass in an existing frame, we can help. Our bespoke framing service is offered to you by our highly skilled team and we can offer our services to both individual customers or to businesses. 
Why not get in touch with us and see how our tailored service can help you?